Let Us Take Care Of Your Storage Solutions With Our Safe Storage In Kings Cross, WC1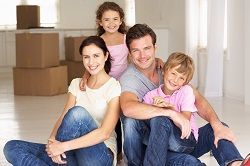 Looking for temporary storage? Well here at Kings Cross Removals we have the solution for your needs. You can store all of your possessions, whether it is a whole house load of goods, a bunch of office files and equipment or simply somewhere to put the piles of hoarded stuff you want rid of. Call us today, to find out more 020 8746 4450.
Storage in Kings Cross offers that peace of mind for a temporary solution to store your goods. Maybe you do not have the time to sort through it right now and want to store it away for a later date? Maybe you are moving house and the new property is not ready to move into and yet you have to leave the old one ASAP? Again you could store your goods with us! Maybe you are moving an office and have endless amounts of very important documents that need safely storing away for the time being? Whatever you require, we are here to help!
Storage units in WC1 region are ideal in many ways, you can store things on a temporary basis or for much longer, it's up to you and there is no pressure whatsoever from us.
Storing your treasured items at a storage facility in Kings Cross may seem like a good idea for most but the biggest question often asked is "is it safe?". Well, let us reassure you that all items in our storage are completely safe and the units are monitored at all times. There is a lock-up key for the unit and this will only be assessable to the registered applicant, so you can be rest assured in knowing that nobody else has access to your belongings. Of course, you are more than welcome to come and view the storage site for that extra peace of mind, if you wish.
Temporary storage solutions has its uses - it offers relief to those who need the space to store goods at a time in need, its often used by house movers WC1 that are moving to a property that is currently undergoing refurbishment, and also for house clearances when a relative has suddenly deceased. Having this extra time allows you to deal with more important things that may be happening in your life right now and it allows you the much needed delay to be able to come back and address the situation, at a later date. Do not worry about a thing, we are here to help 020 8746 4450.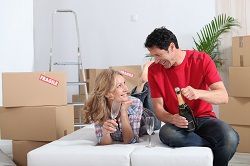 Of course, we, as a company are willing to help in any way we can which is why we can also arrange for a removal van to collect your belongings and put them into storage. Our movers will carefully load the removal van and then take all of your goods to a secure storage unit whilst you can come along to collect the keys and sign the very important security document. You will then have the freedom to be able to access the unit anytime during opening hours. If you wish you can use our packing service to carefully pack and label the boxes, ready for storage, and all of these services are offered at competitively great rates.
To find out more about our storage solutions plus many other services we can provide, call Kings Cross Removals today and speak to one our staff members 020 8746 4450. We pride ourselves by the good reputation we currently sustain, we always put the customer's needs first and we only employ the very best hardworking, trustworthy and reliable helpful staff to assist you along the way.