Movers in Kings Cross, WC1 Will Help You Move In No Time!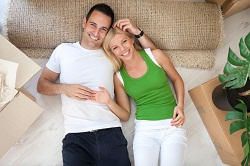 Moving house can be a little daunting and most people usually dread the day arriving, but what is usually so off-putting about it is the fact that it seems to take so long, sometimes a whole day is often wasted on just trying to move in. You would agree that if that time could be reduced, life would be so much easier, right? You would have more time to unpack, more time to settle into the new home and more than likely a better 'first night's sleep' in your new home, too.
At Kings Cross Removals our movers strive to do exactly that! We get the job done and we get it done fast! We don't like to waste time, we like to turn up, get stuck in, and get you into your new home as quickly as possible. We will not abort the site as soon as we deliver the goods, oh no! We try to be as helpful as we possibly can and we insist on placing those packed boxes into their required rooms. We will re-house all of your white goods to their specific new areas and we will place all large furniture including beds and wardrobes into the their required rooms. Basically, all that is left for you to do is to unpack the remaining boxes. But if you request our movers to help with unpacking boxes and to take away all of the packaging and packaging in WC1 region allowing you more room, then so be it! We are willing to help in any way we can and the balls in your court as to how much help you would like to receive from us. Don't be afraid to ask! When we say we offer more than just a removal van, we really do! Call us today to find out more - 020 8746 4450.
Our company has helped many people move into their new homes or offices, stress free, over the years, and the secret to our success is our hands on approach! We will take on the task at force. We take responsibility for everything, unlike some removal companies, who may seek assistance, we do not require the clients input whatsoever with regards to the heavy duties. That is our job and that is what we are trained to do! So you can be sure that all of the lifting and loading, no matter how heavy your goods are, will be dealt with by us! And, we would also like to reassure you that everything will be handled with care.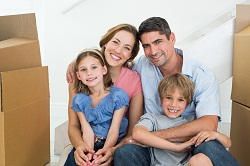 Allowing strangers to handle your goods is a little worrying and it's true that you cannot trust everybody these days! We have managed to build a trusted business with reliable, hardworking and trustworthy staff at our company and it's extremely important to us that we sustain that. Therefore we will only employ our movers with a proven track record and everybody here at Kings Cross Removals is taught how to be helpful, respectful and friendly to clients at all times.
You do not have to worry about a thing with us. We are here to help and we try to be helpful in whatever way we can. As well as our removal man and van hire, we have many other services available to you from packing and packaging to storage in Kings Cross. All of these services are primarily used to help the move go as swiftly as possible and all are offered at great affordable rates. If you would like to know more, please call us and we will gladly talk through everything on 020 8746 4450.